I kept checking and checking all day and finally they had the download linked on the main Ubuntu.com page.  I quickly downloaded it and promptly installed it into my new 250G SSD.  The very first thing I noticed is that the keyboard backlight function keys now work…. WOOHOO!  So far it seems to be pretty snappy and I will still need some time to customize everything and get my software all reinstalled, but it's working well and I should be able to stick with it.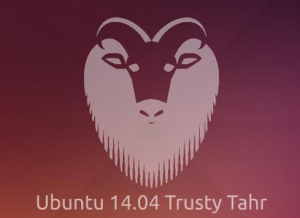 The only con is that there is no Steam package yet available from the Software Center.  It looks like you can install it by running the .deb file from the Steam site, but I am not sure I want to do this yet.  I would prefer to see Steam in the official Ubuntu Repository for 14.04 before hacking it into my system.
I still see the sites where people claim to have problems with Ubuntu and I just don't get it.  I am not sure what they are doing that I am not.  Probably installing PPAs and .debs from websites and hacking up their system or taking advice from "Linux gurus" and hacking up their system from the command line.  I think if you owned a MAC you wouldn't try doing these things.  What makes someone immediately want to hack up a Linux system?  Well, it works for me and I hope it maintains enough popularity to continue to be supported, because I love it.